---
Date:
From the desk of:
Michael Lee
Dear Marketing Friend,
In today's tough economy many business owners are struggling to survive. Customer acquisition costs are rising and their profit margins are getting smaller. They are constantly looking for new ways to attract more customers and close more sales.
The "Simple Sales Boosters" course was specifically designed to show even absolute beginners simple and effective strategies that they can use to boost sales for any business.
Even if your readers have never thought about using some of these strategies as a part of their marketing plan before, they will quickly understand why and how they can use them to their advantage!
This Course Comes With Private Label Rights
Once you get your hands on this course with Private Label Rights you will be able to set it up quickly and use it to educate your members, subscribers and as a lead generating tool to get more traffic to your own website.

The best part is with the private label rights to this course not only will you be able to learn how to increase sales for your own business, you will be able to pass that knowledge on to your subscribers.

You will be providing them with quality information that will help them understand simple strategies that they can use to attract more customers and boost sales for their own business!
The entire course is completely customizable. With a few clicks of your mouse you can add your contact information to all of lessons in the series at once.

"If you can copy and paste, then you'll love how easy it is to put this course to work for your business."

You will also have the freedom to include your own product and service recommendations along with links to your favorite affiliate programs.
I'm even including a ready to go squeeze page and confirmation page, so that you can get set up fast and start using this course to build your list right away!
Take a quick look at the squeeze page!
Click here to see a copy of the squeeze page
What's Included in the....
Simple Sales Boosters Package?
With this series you will receive 5 preformatted email lessons packed with easy to understand information that you and your subscribers can start using to immediately impact your business!
The "Simple Sales Boosters" package contains everything you need to start using it right away!
Including:
5 customizable lessons


1 ready to go squeeze page


1 ready to go thank you page


A complete graphic package

Remember, this package comes with private label rights, so you can edit the entire course, sign your name as the author and use it to build your list, promote, products, services and to drive more traffic to your website!
Here's How To Order Right Now!
It doesn't matter if it's 2:00 am, you will get instant access to this entire package. Once your payment is approved, you will be taken to a special download page where you will have instant access to the Simple Sales Boosters course, including the lessons, web pages, custom graphics package and more.
So what are you waiting for?
Grab the "Simple Sales Boosters" crash course package complete

with private label rights

today and start using it to build your list and educate your subscribers right away!

With This Special Offer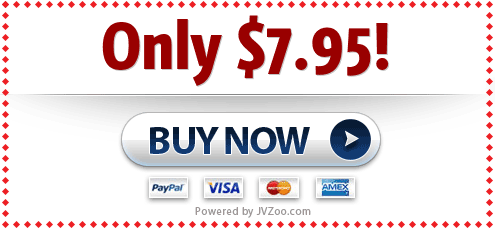 License Terms - Earnings Disclaimer
Remember you can edit this entire course to suit your needs, add your own name as the author and use it to provide your subscribers with solid information they will thank you for!
Your Michael Lee
http://www.learnwithmichaellee.com

PS. Don't forget that I've included the ready to go squeeze page, confirmation page and complete graphics package, making set up fast and easy!